Fort Myers & North Port Homeowners Insurance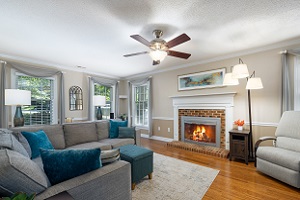 Homeowner's insurance plans in Fort Myers, FL are very flexible, meaning that you have a lot more power to customize the perfect plan according to your needs. In car insurance there are only a handful of reasons why you would need an insurance agency, whereas a home offers a number of unique circumstances worth protecting.
Protect Your Home
The home is where the heart is, as well as your family and all your possessions, each of which need careful protection. There are a whole host of potential dangers that can come from the outside world – such as natural disasters, insects, or theft – not to mention the number of appliances within your home that can also potentially cause a fair amount of trouble. However, any combination of scenarios can be covered with the right home insurance policy.
Before you contact Avalon Insurance Group to find the policy that's best for you, there are a few different types of insurance that you should be ready to discuss with an agent. These options will help you decide what you're protecting and how much coverage you're looking for. They are as follows:
Insurance for a House
HO1 Basic or Standard policy. This is an extremely limited coverage and rarely sold, as Southwest Florida is particularly at risk for hurricanes, which this policy will not cover.
HO2 Broad form. This covers basic external damages, such as fire, hail, lightning, riot, explosion, aircraft, theft, and damage by automobile.
HO3 Special. This policy will cover everything in the HO2 policy and more. As such, this tends to be the most commonly purchased homeowner insurance in Fort Myers. This option will give you a more complete coverage to protect your home and everything inside. However, the things it won't cover are wear and tear, flood and earthquake, which will require a different kind of coverage.
If these policies interest you, feel free to speak with one of our in-house insurance experts in Fort Myers to learn more about the specifics. If you're looking for a different kind of home insurance, keep reading.
Insurance for Everything Else
HO4 Renters Policy. This is the best policy for you if you don't actually own your home. It is also incredibly affordable. Although your landlord may not require it, without renter's insurance you'll have no protection against theft or fire.
HO5 Enhanced Special Coverage. Work with our experts to put together the perfect policy just for you.
HO6 Condo Policy. Typical condo insurance in Fort Myers includes building coverage, personal property coverage, family liability protection, guest medical protection, and additional living expenses.
HO8 Older Home Policy. Fort Myers is proud of its rich history, and Avalon Insurance Group wants to provide older homes in the area with the extra care they need to be maintained at an affordable price.
Get the Best Rate in Fort Myers
As an independent insurance agency, Avalon Insurance Group has the freedom to pick and choose the policies that best fit your needs, unlike mainstream insurance providers that are restricted to their own policies. Don't go a day more without the best homeowner's insurance in Fort Myers, FL. Drop in to see one of our experts at Avalon Insurance Group, 7370 College Pkwy, Ste. 312, Fort Myers, FL 33907 or give us a call at 239-275-3888. We'll find the perfect fit for you.