Fort Myers & North Port General Liability Insurance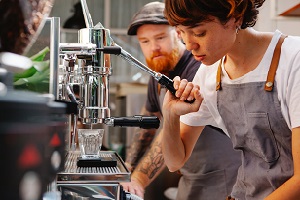 Every business needs to protect themselves from accidents or injuries that may occur on their business grounds. General Liability insurance coverage can protect your business from these unexpected expenses.
There are many different plans and options when choosing a general liability plan, and our experienced agents can assist you in finding the right plan at the right budget. If you have the right liability insurance plan in place, you can be protected if you face a lawsuit.
Liability Insurance Tailored for your Business
Certain businesses face more risk of accidents or injuries, so doing an analysis of your business can help in finding the best general liability plan that fits your needs.
General Liability insurance, along with your property and work comp policies, protects your business if you're sued for personal injury or property damage. A typical policy will cover those accidents or damages that occur on-site or as a result of using goods or services sold by the company. In addition, coverages can be designed to cover additional costs like attorney fees or court costs.
Advantages of Working with an Independent Agent
Our agents can assist you in considering all aspects of your general liability insurance package to give you the most appropriate policy available. We will help you customize a Florida specific plan that works for you.
Avalon Insurance Group, Inc. is an independent insurance agency. Our agents are licensed to legally represent you to the insurance companies we partner with, which means we hold your needs above all others.
We partner with many of the top insurance companies in the country, and we can shop your insurance needs for you so you don't have to call around. We can provide a wide range of insurance products, including home, condo, auto, commercial, motorcycle and boat insurance, as well as general liability for your business.
Our experience finding general liability insurance for many local Florida businesses enables us to secure the deals and discounts that you may not be able to find on your own. We can also ensure you get adequate coverage, so you no longer have to worry about the threat of frivolous lawsuits to your business.
You can trust in the knowledge and expertise of each of our independent agents. Our main objective is to find you the right amount of coverage at an excellent price.
Your Local Fort Myers, FL Insurance Agency
The amount of general liability coverage you need depends on several factors, including the state in which you do business. Avalon Insurance is a member of the Fort Myers business community, and we understand the specific needs that companies in Florida have.
Our in-depth knowledge of local insurance laws and guidelines can help us find the right amount of coverage, so that your company's assets aren't vulnerable to lawsuits. We can help you find a policy custom-fit for your Florida business.
Let's Talk about Your General Liability Insurance Needs
We take the time to get to know your business, so that we can find the absolute best coverage designed to fit your company. We can even come to your place of business to discuss your unique insurance needs.
Even the smallest accident can result in a very large lawsuit, so contact Avalon Insurance Group, Inc., today to speak with one of our trusted agents about your Florida general liability insurance. We'll gladly answer any questions you may have, and provide you with a FREE general liability insurance quote.