Fort Myers & North Port Car Insurance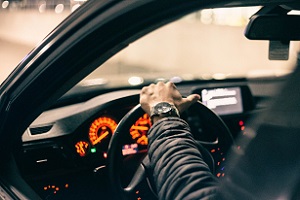 Avalon Insurance Group provides the best car insurance that Fort Myers, FL has to offer. From a bare minimum policy to complete coverage, Avalon can help you select the options you need for an affordable price.

As an independent agency, Avalon Insurance represents a number of different companies offering varying amounts of coverage for competitive prices. Our experts know the Fort Myers auto insurance industry well, and can easily navigate the different insurance options to help find the perfect car insurance at the most affordable price for you and your budget.
What's required of you to register in the state of Florida?
The state of Florida requires drivers to have a minimum of two (2) coverage options to obtain a license plate and registration: Personal Injury Protection (PIP) and Property Damage Liability (PDL). Continue reading to learn more about what these policies cover.
Personal Injury Protection (PIP)
In the event of a collision, PIP will cover you up to your policy limit, regardless of who caused the accident. It also covers the cost of injuries to those in your car who do not have their own PIP coverage, such as children, uninsured passengers in your car, and pedestrians. Those with their own PIP coverage will be taken care of by their own insurance.
Because it is difficult to predict the amount and cost of damage you might incur, the state requires that you carry a minimum of $10,000 of PIP at all times.
If you're worried about the public transportation your children use, you're covered there, too. In Florida, PIP will cover any injuries sustained by your children while riding a school bus.
Property Damage Liability (PDL)
No one is a perfect driver, and though you will try to avoid it, there's always a chance that you will be the cause of an incident. PDL coverage will cover the price of damages you cause while driving a vehicle. This refers to damages to other people's property caused by you or your family members. Therefore, it does not necessarily cover your vehicle, which may also sustain damage in the process.
As with PIP, the state requires that you carry a minimum of $10,000 of PDL at all times.
More Auto Insurance Coverage Options
As an independent agency, Avalon Insurance has the ability to pick and choose policies from other agencies and thus create the perfect coverage for you. If you want more coverage than just the minimum required by the state of Florida, Avalon Insurance in Fort Myers can provide it. One of the most commonly purchased non-required policies is uninsured motorist coverage.
Uninsured Motorist Coverage
Though not required by the state, it is a good idea to have uninsured motorist coverage. This ensures that if you become the victim of a hit-and-run driver or a driver who does not have sufficient insurance, your injuries will be paid for. This insurance does not, however, cover damage to your car.
Get the Best Auto Insurance in Fort Myers
A wide variety of auto coverage options exist to help cover the costs of car replacement and other potential injuries to self or property. Drop in to our office at 7370 College Pkwy Ste 312, Fort Myers, FL 33907 or give us a call at 239-275-3888 to see how our experts can get your family the best auto insurance in Fort Myers, FL.