About Avalon Insurance Group, Inc.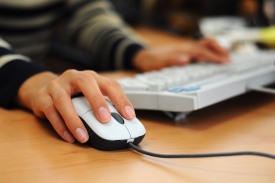 Avalon Insurance Group, Inc. is an Independent Insurance Agency, which means we represent many different companies so we can find the one that is right for you. We can shop your insurance for you instead of you having to call around.

We are here to serve you. Avalon Insurance is an independent agency servicing your insurance needs in the state of Florida. Avalon Insurance is family owned and operated. At Avalon we take pride in always putting the client first by obtaining the best rates with the best rated companies for our clients. We are here to serve you and have a wide array of companies that we work with in order to insure you get the best quality insurance and service. We have over 40 years of experience in the insurance industry with many more years to come.

Here at Avalon Insurance we understand the importance of protecting your investments such as home, condos, auto, business, motorcycle and boat. Because we are an independent agency, we can provide a complete range of personal and commercial insurance products at the most competitive rates. We can access the many carriers we have available for designing the protection and security you desire, and that will give you peace of mind; And let's face it, in these busy times we all could use one less thing to worry about. Once you experience our customer service at Avalon, you will stay with us for all your insurance needs.

Let us be there for you, when you call us you will never get an automated machine. You will always be able to speak to one of our friendly staff members. Once again, please take the time to browse through our offerings, find answers to your insurance questions, request a quote, or email us, and remember, we are here to serve you. .